Water Crystal Guns, or Water crystal Canons are a new sort of kids (and big kids) toy that has emerged in the last year or two, and have finally made their way to Australia, mostly via online channels such as Ebay, and to a lesser extent, Alibaba.
What are they?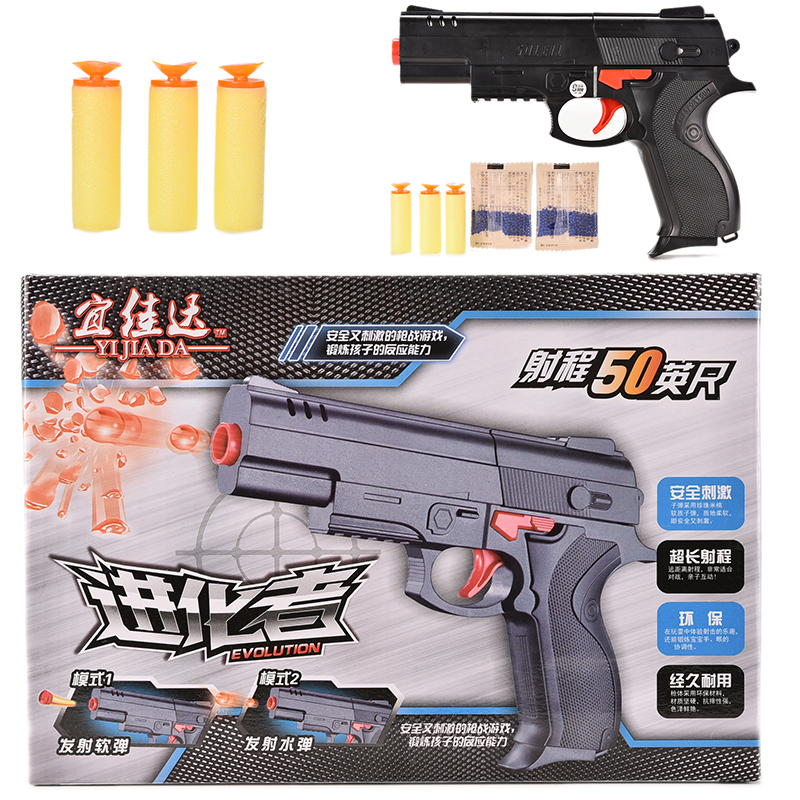 Water crystal guns are marketed under a number of different names, depending on the country of origin, and, well, the command of the English language the seller happens to have.
Common names are:
Water Crystal Gun
Water Crystal Cannon
Water Bullet Gun
Air Sport Gun
You have probably seen kids mucking about with them in the park, shooting each other, or in their front yards.. or perhaps university students running amok, making a nuisance of themselves. Basically, they work very much like any other air and spring powered toy gun, such as NERF, which shoots foam bullets, but the key difference here being that gelatinous balls of a silica-like gel are used, which are "grown" from their dry state, by soaking them in water for a number of hours, where the bead-like crystals will expand 20-fold.



The one we are examining today is the "Yi Jia Da" brand Soleil 9mm Water crystal Pistol.
Here is an example of one for sale on Australian Ebay, and cots around $8 AUD, including post.
1 Set Pump Pistol Toy Classic Children Boy Gift With Water Crystal Bullet JR
This one is unusual, as you receive a full retail box set, with the Gun, packets of suspicious looking "water crystal
bullet" ammunition that you hope aren't going to land you with an accidental drug trafficking charge, , a few soft darts, and, WOW, the ACTUAL BOX, which is covered in exciting looking chinese characters…. and english, maybe chinglish. But anyway.
This set isn't too bad for the price- The gun itself feels surprisingly reasonably solid and well made, and when pulling back the slide to cock, or arm the thing, you don't get a disconcerting feeling that the thing is going to break, disintegrate into a million sharp shards and somehow backfire, blinding you for life on the first shot.
So far so good.
Operation:
Loading a stock of ammunition into the gun  is Pretty intuitive- there's a magazine that fills up along the barrel.
The back of the box provides some fairly wooly guidance on how the air water crustal bullet gun works.
The seller also provides a step by step story board of how to load and cock the gun.
VERDICT: DOES IT WORK THOUGH?
Well, yes, and No,
Firstly, the cocking mechanism actually takes a bit of strength and confidence to use successfully. its not a toy for sickly, limp wristed kids.
Sadly, the soft water crystal bullet magazine and auto loading mechanism is a bit of a failure- theres a bit of a trick to tilting the gun back at the right angle when cocking, or arming it such that loads properly, and doesn't either result in a dry firing, or giving forth a mess of smashed water crystals which, well, travel about a metre.
I found that breach loading the gun with a couple water crystal balls, and blowing them down into the depths of the barrel seemed to work well, and delivered a good result.



Shooting range:
Breach loading the gun with the NERF-style "soft foam bullet" results in a shot that goes maybe 15 metres.
Not bad for around the house.
Also, a proper breach load of a water bullet resulted in the little crystal ball being propelled a fairly impressive 25 to 30 metres.
Quite good for such a unassuming little plastic gun! The seller's claims of 50 feet were reasonably accurate, to conservative.
Overall, its not a half bad toy that isn't totally disappointing. The only let down is the shoddy loading and magazine style that tends to munch up and create a gello mess more than half the time.
The Seller Actually took some time and effort to describe the toy properly and reasonably accurately, which is actually pretty decent and gives you some confdence when purchasing, especially since it takes 30 days of waiting around to turn up!
Safty ang funny outdoor Game Shooting toy.

Quantity:1*Pistol Toy,2*bag water bombs,and 3 soft bullets

Material:Plastic

Color:As the picture shows.

Size:22cm*15cm*3.5cm/8.7″*5.9″*1.4″

Soft Bullets Diameter:1.2cm/0.47″

Soft Bullets Length:4.2cm/1.65″
Shooting Range:50 ft

Note:The paintballs have several colors,we sent at random.

Manual measurement,please allow 1cm error.

Package include:

1 X Kids Toy for Gun

2 X Bags Water Crystal Bullets

3 X Yellow Soft Bullets