Internet based Australian supplier of green coffee beans for home and artisan roasters.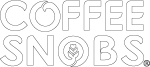 http://beanbay.coffeesnobs.com.au/ViewCategory.aspx/GreenCoffee
A friend put me onto this place- it's his hobby and passion, and he makes the best coffee I have ever had in my entire life. I'm not exaggerating at all on that. He makes it from green coffee beans sourced from yemen, which are expensive as hell, and rare as hens teeth at the moment, once upon a time, he sold it in various stores in Daylesford under the brand "Conscious coffee"
If you ever had the pleasure of trying it, feel very fortunate and grateful, as its not around anymore, other than if you know the man himself, and drop in for a cup of his artful roast.
One day we are going to go into the back shed and cook up a roast together, spilling acrid roasted coffee bean fumes all over the neighbourhood… then test the roast, which is the best part.
http://fb.theweeklyreview.com.au/geelong/release/1833049-coffee-snobs/?nav=Y2F0X2lkLzI0Mw==#.V7lSfzVKVPI
Coffee snob's origins are unusual- described as the product of a "hobby out of control"- it is run by Andrew Freeman and his wife, Paula who originally come from IT and management backgrounds.
The business imports, roasts and distributes quality coffee beans in little white calico bags to all corners of Australia out of a small industrial warehouse at 59 Morgan St, North Geelong VIC 3215.
Note though, the business is ONLINE ONLY- rocking up and expecting to buy a bag of beans on the spot just NOT going to happen. you need to ORDER ONLINE FIRST a day or three in advance, depending on what you are buying, if you wish to save on postage and pick up the little sack of beans personally.
Facebook Comments